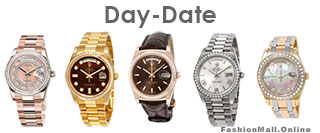 Rolex Vintage Models
Browse our selection from prestigious stores
Don't risk it buying from questionable vendors
We only list established & highly rated stores
We are not official distributors or affiliated with Rolex, we are affiliated to stores offering new and pre-owned Rolex watches.
Prices based on publicized price the day we created the pictures
This section is being updated, please visit back later .
ROLEX VINTAGE SERIES WORTH LEARNING ABOUT
…
…
…
…
…
---
ROLEX WATCHES ARE THE MOST RECOGNIZABLE LUXURY WATCHES IN THE WORLD.
THEY ARE ARE WORN BY THE RICH AND FAMOUS.
ROLEX HAS MADE SOME OF THE MOST ICONIC WRISTWATCHES IN THE PAST 7 DECADES.
---
Year Founded/Place: 1905, London, England.
Headquarters: Geneva, Switzerland.
Used by celebrities: Yes, a very high percentage of celebrities own at least one Rolex watch.
Rolex story:
Founded in 1905 in London, England, by Hans Wilsdorf and his brother-in-law Alfred Davis, originally named Wilsdorf & Davies. They started as watch assemblers and they did not manufacture components for their watches, they bought the movements from Swiss firm Hermann Aegler and the cases from Dennison and other firms. Originally their watches were sold without a brand to jewelers so the jewelers would brand the dials with their own names, but they had the brand W&D  inside the case.
Hans Wilsdorf wanted to create a brand name that would be descriptive of their watches and in 1908  he registered the trademark "ROLEX".
Read More
FashionMall.Online does not sell products, we are affiliated to the sites we refer you to and we are paid a commission if you buy from them.